If you're searching for a way to make money from home with a very small amount invested, with very little risk (if any), and without a lot of hassles or work, Drop Shipping with an e-commerce platform is exactly what you've been looking for.
It's simple, inexpensive to get started, and your business can be run in your spare time or turned into a full-time business, if you wish to branch out. Drop Shipping, in my opinion, is the easiest way to make money online.
With Drop Shipping, you don't have to worry about having money to invest in inventory, or about dealing with finding warehouse space or shipping out packages.
Simply add products to your online store, place orders with the Drop Shipper, and have them sent DIRECTLY to your customers. For the most part, it's incredibly straightforward, and hassle-free!
Obviously, like any business, you'll have to be ready to deal with issues occasionally, but we're going to cover some easy ways you can minimize any such issues and keep your business running like a well-oiled machine.
This Post is all about helping you get started with drop-shipping quickly and easily. Not only will I show you how to find the best drop shipping sources, but I'll even show you how to jumpstart your business by generating premium traffic to your store.
So, let's get started!
Let's take a quick look at how the drop-shipping process works, starting with how to sell using just a single product as an example.
Let's say you decide to drop ship Telescopes. You choose a model you believe will be popular, and you create a simple web page for the product with a photo, description, basic information, and a link to buy.
When someone makes a purchase from your page, they pay you at the time of purchase. You then order the product from the supplier's website, paying for it with the money the customer already paid you, and enter your customer's shipping address instead of your own.
It's a bit like making a gift purchase from a site like Amazon. You pay for the product, but you have it shipped directly to the buyer.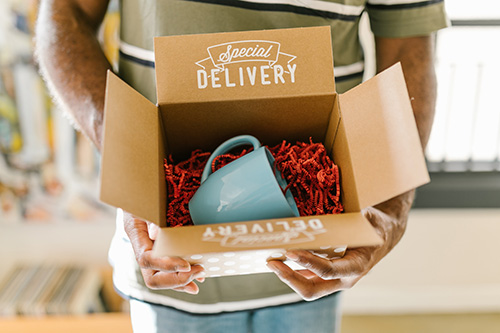 Okay, you probably have a whole bunch of questions running through your mind right now. We'll get to most of them shortly. But yes, it really is that simple.
The first thing you're probably asking is, "Why not just order the products from Amazon if it's that simple?"
Well, there are two BIG problems with that.
First, you'd never make much of a profit doing that. Products on Amazon are being sold around retail price, so making a profit would be pretty difficult unless you somehow manage to get into a niche market with a lot of demand where you can charge a premium price and still have buyers.
Second, Amazon puts their own promotional material all over everything they send out. While you might get one order from a customer, once they realize the products came from Amazon, they'll go there, discover the product was much cheaper there, and never order from you again.
It's just not a smart way to build your own brand.
With drop-shipping, most companies won't put their materials or branding on or in the boxes, and some may even put your promotional material into the packages for you, if you ask! I've done this. I printed the materials and then shipped them to the vendor. They happily put my promos in the boxes before taping them up and shipping them out.
Example: I have a Print on Demand store online. I offer custom mugs and shirts. I wanted to do something different and offer a rose in a gift box for Valentine's Day. I found a company on AliExpress with high rankings (very important). I sent him my business info and had him ship me the product so I had a sample to test the quality, shipping time, etc. When I received the rose from the drop-shipper in China, the package had my branding and logo on the box and on the packing slip! I would have never known it was a drop shipped package from China.
And that's the point. You are selling products as though they come directly from you, even though you never have to bother shipping anything out or tracking packages. You simply receive payment, order the item, and let the company handle delivery.
Are you starting to understand why so many people love drop-shipping? 🙂
This is just an introduction to Drop-Shipping. To learn more about it, please read my other posts where I cover all the different aspects to help you decide if this is for you.
While you're here, check out the tools below in the Garage Sale. These tools will help make your new drop-shipping business a breeze to set up.