As I mention in another post, drop-shipping is the easiest way to make money from home, in my honest opinion. However, Affiliate Marketing is a very close second. Well, maybe not "very close" but close none the less.
You see, unlike drop-shipping where you simply find a buyer to buy "your" product from your store, collect the money from them, and then order the product with their money… affiliate marketing has some challenges that you must overcome before you make that sale. We'll look at those shortly, but first let me explain what affiliate marketing is.
What is affiliate marketing? In the broad sense of the term, it's earning commission for recommending a product or service. Now this can be for anything imaginable these days and when I say that, I'm not exaggerating!
Almost every product or service online has an affiliate program attached to it. Yes, affiliate marketing is a huge business and fortunately for you, one of the easiest to get into.
The idea behind affiliate marketing is that you promote products, through an affiliate network, earning a commission if your audience buys thanks to your marketing efforts via your affiliate link.
The end result is you earn a commission based on a percentage set by the vendor. This percentage solely depends on the amount set by the vendor and can range from 1% to 100%.
The ultimate goal is to make money while you sleep and buy time. A phrase once coined by Pat Flynn of Smart Passive Income, is the 'Work hard now and reap the rewards for years to come'.
What does this mean?
Most marketers either started or have a fork of their business in affiliate marketing. It's
simple to setup and can earn a great income. So, when you hear 'work hard now' this simply means build your affiliate income stream now and the benefits will reward you for years to come as long as you drive traffic or ad revenue (which we will get to).
So, what is an affiliate?
An affiliate is sometimes also known as the publisher. Affiliates can range from single individuals to entire companies. Some of these companies you may have heard of such as Go Compare, Compare the Market, Biz Rate, etc. These are all comparison sites which turn over millions in revenue per month/year for advertising services created by other companies.
These monster size businesses use one location to promote what is essentially a service provided by another business for a commission. E.g., Let's say you want insurance and search for a comparison site to get a great deal on your next insurance. When you find the deal you like, you are then passed to the insurance company who gave you the best deal.
The recommendation is now complete. You receive the best deal, the insurance company receives your money, the comparison site receives a commission for bringing you the buyer into the insurance company. Simple…
As an individual or small business, the focus on affiliate marketing is practically the same, simply on a smaller scale with more niche focus surrounding your own business or if you are just starting out, your choice of niche to build focus around.
The process of earning an affiliate income is the same. You promote a service or product for a set commission. The product vendor deals with the customer, and you earn an income as a commission.
Right now, you may be thinking, this is cool, so how do I get started?
There are multiple ways to get started and in the coming posts we will look at all the
elements surrounding affiliate marketing and how you build your affiliate marketing
business.
While you're here, check out the tools below in the Garage Sale. These tools will help make your new Affiliate Marketing business a breeze to set up.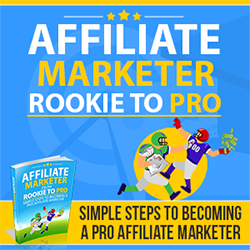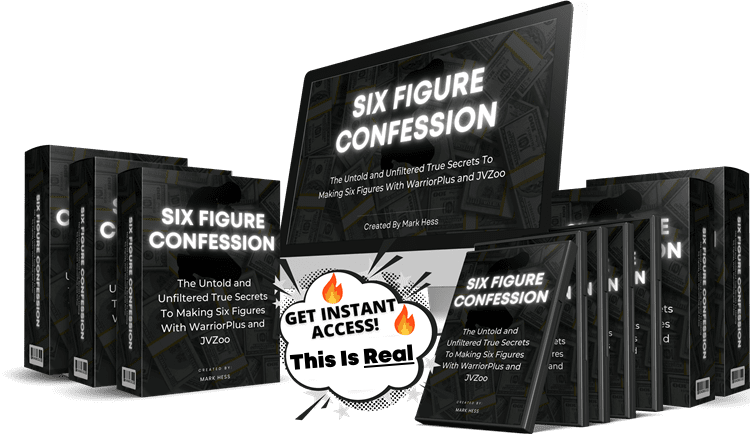 Mark Hess is one of the few "Good Guys" in Internet Marketing. I've purchased quite a few of his products because of the high-quality content and his honest approach to marketing. If you want or need more than an eBook to learn about affiliate marketing, then you need to get your hands on his Six Figure Confession video course.